There is Always Hope
When you parent special needs kids and take them to doctors, psychologists and Neurologists, often you will hear discouraging news.
He will never learn to tell time because of his low IQ.

Get him velcro shoes because he'll never learn to tie.

He will always be behind a year or two.

With his limited abilities you won't be able to teach him like other kids.

He will never be capable of living on his own.

He will never hold down a job.

He will never see you as his parents, attach to you, or feel a part of your family.
I always accepted those statements as a challenge.
I walked out of evaluations with the attitude, "Bet me." You guessed it – they did learn to do those things, and went on to learn all the basics.
Be careful of IQ (It doesn't mean I Quit)

Another one of my kids who was assigned a very low IQ during their younger years  has his own apartment and job at a grocery store. Others who had a rough start have jobs, drive cars, have relationships and speak intelligently – so much so that you need to get to know them before you know they have any disabilities.
Over-educated?
A few years after a depressing evaluation, I took one child to be evaluated at a children's health center because I wanted to know if there were any programs that would help me with some specific issues. They had a great reputation in our county.
He was in in fourth grade and tested at a 6th grade level with a Kindergarten ability. They couldn't explain how he knew more than he was "able to learn." When I explained that I taught him at home, they told me that I had "over-educated" him and that there were no programs for a kids like him.
Hmm. So I took him home and continued teaching him until I knew he had all the basics.
Another one of my kids desired to live on his own when he turned 18. It was hard for him to watch his siblings go off to college and talk about their futures. Since I was concerned about him being out on his own, we found a supervised living program. After a few months he lost a lot of what I had taught him (personal care, housekeeping, etc.) so he moved into the dorms where he could be closely monitored.
He graduated from their college three years later and is doing fabulously.
FASD and Other Labels
Some who live with after shocks of maternal drugs and alcohol use (they are adopted, BTW) have learned to compensate using other skills to fill in the gaps.
Those who had trouble remembering information in subjects like grammar and history relied on memorization to get them through the tough subjects.

Homework folders and assignment pads helped with daily assignments and teacher communication.

The younger kids had older kids as partners to help with daily activities like chores and outside activities.

They used check lists, sticky notes and had accountability partners.

Our home was structured with a consistent schedule, rules and expectations.

We were always nearby and consistent in supervision and follow through.
We have taught our kids to live in spite of "labels". FASD, OCD, ODD, ADHD, ADD, PTSD, TMI, EMI, dysgraphia, dyscalculia, dyslexia, Asperger's, APD, PCE, RAD, etc.
Never, ever give up on your kids, accept doomsday predictions on their future abilities, or let numbers set the bar. It is good to seek evaluations but use the information as a tool, not as fact that limits your reach.
Shoot for the moon, but be content if you only reach the stars. It's an amazing place to live.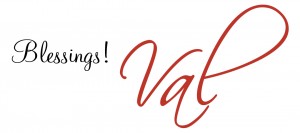 Join the Mom of Many community and be invited to our exclusive M.O.M.s Facebook group where we chat every day about mom stuff.