We had a very nice picnic today with a few of our friends. Isn't it nice to have friends?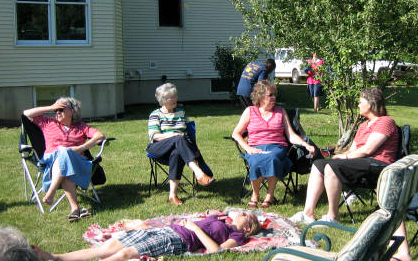 The boys played football.  To the left Keith is trying to catch the football – and he thought all those ballet lessons were for naught! On the right you see Levi trying to block a pass to Keith.
Here's Jamie and Keith playing our favorite lawn game – Ladder Ball.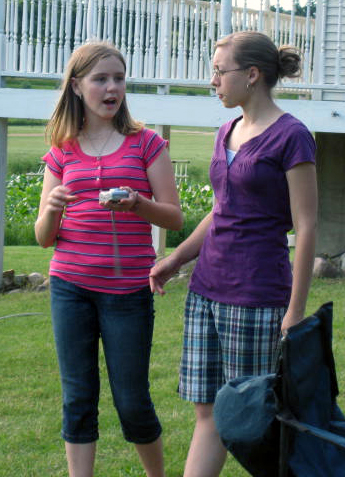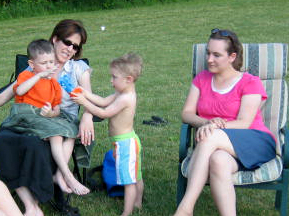 Isaac was a little hesitant about playing in the sprinkler with Jacob. Several of us took his hand and helped him get used to the sprinkler by taking him up close enough to see it wasn't going to hurt him. He spent about an hour just running around circling the sprinkler but never getting close enough to get wet.
The weather was perfect – a sunny day with a little breeze to offset the 80 degrees that set in after a brief rain. Add to the nice weather a few good friends and you have a perfect day.