We were blessed with lots of family this Thanksgiving weekend. We have babies!
I'll keep this quick since I have family in this weekend…
As your kids grow and go, your ability to influence changes.
Let's explore what NOT to say to your adult kids.
Unless asked, don't offer advice.
Never criticize or jab your kids with little irritating comments.
If you have a problem with their lifestyle, keep it to yourself.
Never intervene during your kid's and their spouse's disagreements.
Never tell them they are raising their kids wrong. N.E.V.E.R.
There are a ton more, but you get the picture.
Our job now that our kids are grown and establishing their own family is to enjoy them. We are here if they need us. Our relationships now as adults do not require us to take responsibility for any of their choices, so we are free to step back and just let them be who they are.
If they want our advice, they will ask.
If they need our help, we need to be available, judgement free, and supportive.
Is this difficult? Yes, sometimes. But to be free of responsibility is very liberating. We work hard at it and try to keep the lines of communication open.
We are in the process of developing new relationships with our kids – some are there, some need work some are non-existent, but we are hopeful. When they are ready, they will come.
The main thing to remember is to watch, wait and hope – and be ready.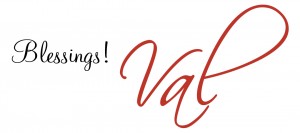 Join the Mom of Many mailing list for tips on parenting and free stuff like word art and giveaways. You will also be invited to our exclusive M.O.M.s Facebook group where we chat every day about mom stuff.