Do you shower your kids with gifts at Christmas time?
The Four Gift Giving Rule for Christmas
My daughter reminded me recently of a good parenting practice at Christmas time to teach gratefulness. We were very fortunate – our kids were always grateful Christmas morning. Every gift got a "thank you" and it seemed they were always content with whatever we gave them. They enjoyed giving gifts and never whined about not getting something. Pretty great, huh?
But we do hear griping and whining all around us during this time of year, don't we? If you are concerned with attitudes this year or want to implement something new to ward off the gimmie-gots, take a look at this:
Give your kids four gifts:
One gift they want.

One gift they need.

One gift they wear.

One gift they read.
When it comes to those who we love and are precious to us, we want to give them the world. We like to see them light up with happiness and we enjoy being a blessing to them. BUT, we need to be careful not to overindulge our kids – the key is "balance."
I think we have a good balance in our family. How about you. Are you seeking balance this year?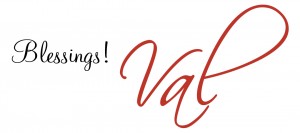 Join the Mom of Many community and be invited to our exclusive M.O.M.s Facebook group where we chat every day about mom stuff.