There was a time about 10 years ago that I couldn't shake the morning blues.
I'd wake up discouraged even before the day started.
Before I explain how I overcame them, you need to know something. My foundation is not made of concrete or brick – rather, it's made of rock – The Rock. Since I claim Christ as my Rock, everything that happens to me, in me, and around me is in His control.
Existing. Discouraged. Defeated.
Just trying to get through the day? Yep. That was me.
For believers, there is a solution.
Every night before I went to bed for about two weeks I prayed that in the morning, God would give me an uplifted spirit ready for the day's challenges – no more dreading the day – no more morning blues.
The fog was lifted the first morning.
The dark clouds that hung over my head were completely gone. Whoa. Months of sadness gone just like that. I didn't do anything different other than ask God to do it for me.
Duh. Why didn't I ask Him before?
The cloud was gone. No more morning blues. I'd never thought of it. I had just prayed that things would get better, but they didn't and I was stuck in discouragement because I'd not thought to ask him to change ME. My thoughts. My outlook.
We can't always control our circumstances, especially when you're a mom and all of your circumstances revolve around little sinners who are not led by the Spirit and have no concept of tomorrow, or have any idea of the effects of their actions on others.
I've since asked for help in other type of circumstances with 100% success. Good stuff.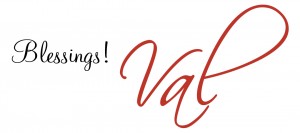 Join the Mom of Many mailing list for tips on parenting and free stuff like word art and giveaways. You will also be invited to our exclusive M.O.M.s Facebook group where we chat every day about mom stuff.