I asked my some of my newest M.O.M. members this question:
"If you had to name one parenting moment or a behavioral issues you couldn't get victory over, what would it be?"
This is one mom's question:
"Okay Val, I'll give you mine – and I'd be thrilled if you have an answer: [How do you handle] adult children who turn their back on everything they've been taught about the Gospel? No victory yet with the almost 30-year old. I'm excited about the group and hope it will be a blessing."
Here is my answer:
There was a time that I would just say, "Hope for the best and let God do the rest." But now that I'm on the other side with several of my kids, I can say with confidence that you will see your child come back to God if he truly was saved when he was in your home. If not, then your example and training will give him a starting point that God will use one day to draw him to Himself. Either way you can have the confidence to know you have done what God put you in his life to do.
I have seen a good majority of our kids leave our home saying they would follow God only to run to the world and "enjoy" the sin it affords. BUT through the prayers of those who care for them and the fact that God doesn't let go of His own, you can be sure that God will one day capture his heart. How long that will be remains to be seen, but realize that your job is done – God is in charge of them from now on.
Sometimes God sees a weakness in our child's lives and allows them to go their own way to teach them something. But He will only let them go so far before He reels them in. You can trust God – He knows just what to do. I used to fear what would happen to my kids – feared their pain or loss. But I have come to treasure whatever God allows in their lives to change them. My trust in my God has tripled since I've seen Him work through my kids' lives. I have a better understanding and know Him more. God changes us through our kids. That is a good thing. We can find solace in knowing that God knows what He is doing and we can trust Him.
The only thing you should do is keep your life in line as example and let God deal with the rest. Just love your son, accept him as he is and don't push or question him. Let him know you are leaving him in God's hands and you no longer are responsible for him. It will keep your relationship safe for him and leave him free to make the decision to follow God without thinking he is "giving in" because of you.
God cares for him. God cares for you and if they are important to you, that puts them at the top of God's list – simply because you are important to Him. Don't stress, just enjoy your son and let him feel accepted. Accept where he is and have peace about it. We can be sad, but we can still have peace. No judgements. It frees you and frees him. It's the best place to be.
And BTW, your son hasn't turned his back on all he knows to be true. God is firmly planted in his heart, he's just not listening right now. But God is there – He hasn't moved and never will.
God loves your son more than you do – that's an awesome truth. Trust it.

If you are in the same boat as this mom, be encouraged.
It's not just a platitude. I've seen it and can tell you for sure, God knows and cares.
He's got this.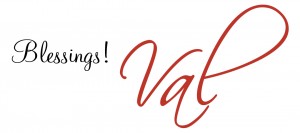 Are you interested in joining our M.O.M. Facebook group?
Click M.O.M.
Or click below ⇓