I hear comments occasionally from parents who think they are obligated to give their kids complete privacy…um no, I never did.
They don't:
look through their kids' stuff.
check up on them to make sure they are where they are supposed to be.
find out who their friends are or who they hang with.
talk often with teachers and coaches.
require accountability with schoolwork, school and church activities or how they spend their free time.
Adding to that they:
give their kids phones without any accountability.
let them go to homes of people they don't know.
allow dating at an early age.
allow unsupervised internet browsing.
allow unlimited gaming or other "fun" that could turn into time wasting or obsession.
Moms! One way we protect our kids is by supervision.
I knew all of my kids' friends.
I knew where they were at all times (unless of course, they were sneaky about it – but I eventually found out).
We didn't allow sleep overs at other homes (We learned that lesson quickly).
We didn't allow them to own cell phones.
We often looked through their rooms.
There was never any Internet browsing and any computer time was limited and supervised (out in the open, never in their rooms).
Granted, I had some "interesting children" but I only went to extremes when necessary. Otherwise, we made it clear to all of our kids that as long as they were living under our roof during the years we are responsible for them, there was to be no expected privacy. (Except for obvious personal time).
We didn't allow dating – at all.
We did encourage good friendships. I told them you can't necessarily control your feelings but you can control what you do about them.
One year we had a child in our home for a Christmas visit that would call our boys into the bathroom and shut the door to whisper ideas of badness. Oh boy did we had trouble with a capital "T". It led to some pretty bad behavior and attitudes. We squelched the activity, but a little too late.
Don't make the same mistake we did. By the time we knew something was up, it was too late.
Supervise. Supervise. S.U.P.E.R.V.I.S.E.
Do your best to limit your kids' exposure to troubled kids. Ever heard of "rebel radar?"
Watch for whisperings and plotting if you have "interesting kids."
Keep a good line of communication open to get a feel for your kids' attitude and experiences.
You want your kids to know you are watching them – be ever present. Be around. Be present.
Watch. See. Ponder. Ask. Be involved. Be present. Be wise. Be open and obvious.
Listen to that small still inner voice – If you are a believer, it's the Holy Spirit warning you!
This is what my DD said about our supervision during her growing up years: "Paying attention to who your kids hang out with… It annoyed me when I was younger – you paying attention to who I hung out with so much…(now she says) but good job!"
Do you supervise? Do you get criticized by others about how much you supervise? We were criticized by some saying we didn't criticize enough (though I can't imagine anyone supervising more than I did) and we were criticized that we supervised too much. Only you know your child best and only you can decide how much is needed. Each child is different and you have to parent differently for each child – yep, you guessed it. We were criticized for that too.
The thing is…I have complete confidence that I did all I could to bring them up right. I don't stress over my part, don't doubt or even look back and wish I had done more. You too can be that confident!
Until next time,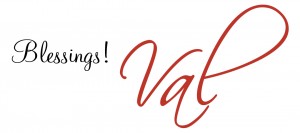 Join the Mom of Many mailing list for tips on parenting and free stuff like word art and giveaways. You will also be invited to our exclusive M.O.M.s Facebook group where we chat every day about mom stuff. Just click below: