Mealtime bliss can be achieved…
In the spirit of Thanksgiving (not the thankfulness part, but the mom's part in the dinner), I will give you a couple of tips on how to make it less stressful.
These are tips that will make your entire year better and less stressful.
Meal times should be a pleasant family experience but if you are constantly yelling at your kids to sit down and eat their food, they are anything but.
Easy fixes for kids who have food issues
Teach them to stay in their seat during meal times.

From early on you can accomplish this through consistency. Never allow them to get out of their seat and if they do repeatedly and a simple "stay in your seat" isn't working, let them know that if they get out of their seat, meal time is over for them. Be sure to follow through – it will be hard, but they will learn quickly.
Only give them the food you KNOW they will finish. If you have a picky eater, serve the most important food first and then the other foods as that is finished. Example: If your child tends to eat the fruit and pick at the sandwich, give them a half sandwich first and nothing else until that is gone. At that point you can decide if you will give the other half or the rest of the meal. Get to know their appetites and serve food accordingly. Serve the less desirable food first.

Don't serve milk or juice until meal time is over

– or at least until they have eaten a balanced meal.

The drinks take up valuable space.

Never let fits or begging affect the decisions you have made regarding the nutritional needs of your child.

You are the parent and YOU know best. I've heard so many moms say, "He won't eat anything else, so I serve him what he wants just to get him to eat." Fooooey.

Supervise meal times.

Don't plop down their food and leave. Training requires presence. If one of your kids are disrupting the mealtime, either have them stand behind their chair or take their food away and have them sit there without anything in front of them. Be firm but kind – tell them it's their choice to behave or sit there while everyone else finishes their meal.
My ebook, Raising Real Kids, has a bunch more, but for now, I'll stop there. Be strong. Be kind. Be brave. Be consistent. Your family will appreciate the end result. An obedient child is a happy child.
Let me know how it goes.
It may be too late to train your child for this Thanksgiving, but put the training in place and you will have a better Christmas dinner – and every dinner thereafter. Rome wasn't built in a day, and neither was your home. If you get started today then your tomorrows will be less stressful and much more enjoyable.
Our family was made up of a dozen other families with different experiences, disciplines and traditions. We adopted kids from 3 months old to 9 years old and we were able to train and teach each one of them to eat with dignity and appreciation. You can too. It's not hard once you know what to do.
Feel free to ask me a question in the comments – I read every one.  I will do my best to answer with some ideas to help you overcome meal time issues.
If you would like immediate access to me and our group of M.O.M.s, join the Mom of Many mailing list. You will not only receive information on parenting and free stuff like word art and giveaways, but you will also get invited to our exclusive M.O.M.s Facebook group where we chat every day about mom stuff.
Have a blessed Thanksgiving!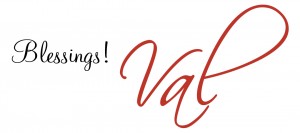 Join our M.O.M. Facebook group and newsletter here or click below: