Is Your Thanksgiving Table Kid Friendly?

Since the kids tend to get a bit impatient waiting for Thanksgiving dinner to get on the table, do a little something different this year.
Give them special placemats.
The Thanksgiving coloring pages are from Busy Bee Kid's Printables. They will grab the kids' attention and take it off you – giving you the freedom to finish up on your Thanksgiving preparations.
Create kid friendly hors d'oeuvres
Curb their appetites a bit with snack foods consistent with the holiday – if they are nutritious, you'll have no worries!
If they are a bit older, go with a Mad Libs fill in the blank activity.
These Mad Libs can be found at My Sister's Suitcase.
Happy Thanksgiving!
It's a great time to focus on family and forget your to-do list…even if just for a day.
What are your plans for Thanksgiving? Please leave a comment and tell us what Thanksgiving traditions you enjoy each year.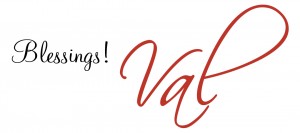 Join us at M.O.M., a support community without judgment and receive an invitation to our "closed" Facebook group. Click here or the picture below.⇓