Look at all those gifts!
Your tree has your opened gifts still under it. You pass by and feel grateful for the family and friends who remembered you this Christmas, showing their love with a gift. This attitude of gratitude has grown over the years because of your experiences and matured sense of appreciation and it is a blessing.
But what about your kids' gift gratitude?
Do they get that warm fuzzy feeling when they play with their new toy from Meemaw or wear that glittery jeans jacket from Auntie Em? How do you foster your kid's gratitude?
Instilling Gratitude Tips

At gift opening

, teach them to open the card first. It's is at that time that you have them thank the giver by looking them in the eye and smiling a "thanks." I learned this from attending baby showers. When the new mom opened the card, she searched the crowd for the gift giver to make sure they knew she was opening their gift – it's a way of pre-thanking them and letting them know they are a part of an intimate moment.
As they open the gift and get that sparkly look in their eyes that every gift giver looks for, teach them to thank the giver again (those sparkles go a long way!) Gift givers want to know that they have made a difference in people's lives. One moment of eye contact with a grateful eye will float their boat – and you definitely want their boat to float!
This is the face that won my gift giving heart back in 2007.
When the gift giver leaves

, have your child thank them again and if appropriate, give them a hug. This is the fuel the gift givers need and will strengthen the bond between the two. Every child needs to know that others besides Mom and Dad love them. Mom and Dad are required and expected to love them. Others are the gravy on their potatoes.
When the child plays with the toy or wears the gift the first few times, ask them if they remember who gifted it to them. Not only does this create an attitude of gratitude, it also strengthens the bond between your child and the gifter. (Only do this if a bond IS what you want to create!) When ever I go over to my grandkids house and see them playing with a toy that I gave them or wearing something gifted to them from me, I ask them, "What wonderful person gave you that?" They've heard it so much that they know enough to say, "You, Grammie!" This is my way of not only getting them to remember that I love them enough to give them things, but to implant in their minds that I am a permanent fixture in their lives (as long as God allows).
Toys and such come and go, but to realize that these things are gifts of love will last a life time.
I tend to attach sentimental value to "things" because they invoke good memories. I constantly fight the "hoarder mentality" because many of my things bring those I love to mind. I want them around me to remind me I have value. Of course, because I belong to God, I have value. But to know someone with skin on values me brings it very close to home.
Do your kids know they are valuable? We can foster this by teaching some creative gift receiving habits that will last a lifetime. We realize this grateful gift receiving benefits the gift giver, but realize too that it benefits the receiver much more.
The delight on a child's face is priceless.
Doesn't it just make you want to experience it over and over and be the reason for the delight?
This is my grandson, Isaac at age 2. His grateful heart has grown even more these past 8 years.
I love giving him and his siblings gifts! Their delight is my delight.
What do you do to teach gratefulness?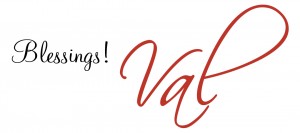 Join the Mom of Many mailing list and be invited to our exclusive M.O.M.s Facebook group where we chat every day about mom stuff. If you are in need of support, please join us – it's a safe place to share your concerns and seek advice. We are looking for mentors for this ministry, so if you are an experienced mom, please come join M.O.M.